SECTION SEWN BINDING METHOD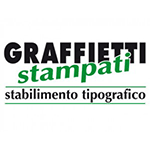 SECTION SEWN BINDING METHOD
Section sewn is a binding method that combines single signatures sewn together (with a real thread) and then glued on the cover.
This high-strength binding is particularly suitable for volumes with many pages, such as catalogs, school texts, novels, reading volumes, and so on, for prints that require good durability, some ease of use and low cost.
Sewing takes place for single signatures which are then joined to form the book block. The back is then coated with a uniform glue layer that serves, together with the wire, to ensure the union of the signatures and to close the interstices between each other. With a dry and pressed back (in order to eliminate the thickness due to the sewing thread), the product, compact and square, is ready to receive the cover.
[NOTE: This is an automatic translation]