Print flyers and leaflets
Print flyers and leaflets
The typography-lithography GRAFFIETTI offers high print quality for all your needs.
For printing of flyers leaflets we can offer the best thanks to "sublimate", a new screening technology at home Agfa *, can increase print quality photos with a perfect production control.
This gives the images printed on leaflets greater depth and tonal control never seen before.
NOTE: This is an automatic translation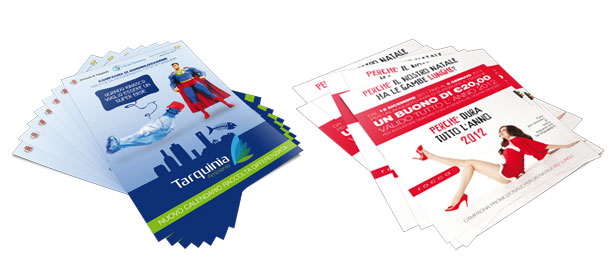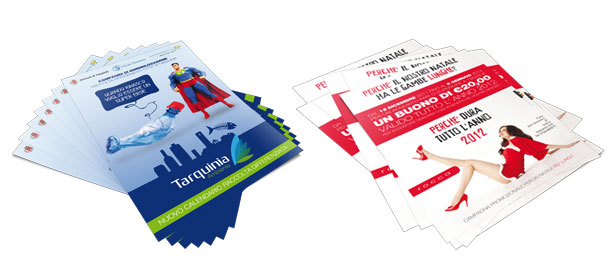 We can provide printing flyers in various types and sizes with various types of processes: lamination, UV varnish glossy and matt, thereby assuring our customers any kind of solution for the supply of leaflets advertising.
Standard sizes finished: the size cm.21×21 open until f.to 33×98 open
Paper used: Glossy or matte minimum gr.90
or use hand cards or other type of natural papers or recycled minimum gr.60
Minimum 20,000 copies
Ability to fold or crease from 2 to 7 doors with parallel folds and cross folds particular type tourist maps.
Additional process: glossy or matte lamination, UV coating glossy, glossy UV coating zone, Laminated or with hot embossing.