Print of newspaper
Printing of illustrated newspaper
Printing of illustrated newspaper
The typography-lithography GRAFFIETTI offers high print quality for all your needs.
For the printing of newspapers, we are able to offer the best thanks to "sublimate", a new screening technology at home Agfa *, can increase print quality photos with a perfect production control.
This gives the images printed on leaflets greater depth and tonal control never seen before.
NOTE: This is an automatic translation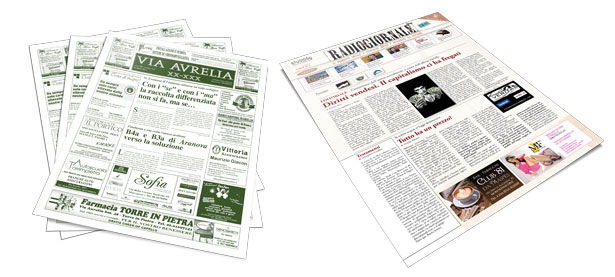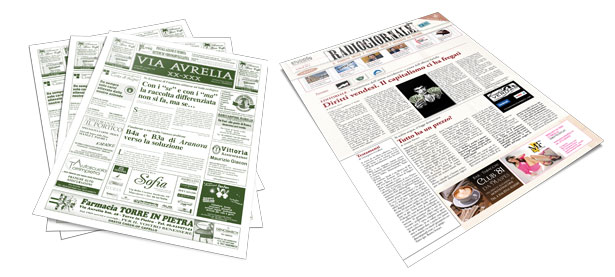 Go to the Gallery>>
We can provide the printing of newspapers in various types and sizes.
Standard sizes finished: the format cm.21×29.7 closed until f.to 33×48 closed.
Paper used: Glossy or matte minimum gr.90
or use hand cards or other type of natural papers or recycled / ecological minimum gr.60
Minimum 1000 copies
Mailing Services: cellophane with address entry and attachments.
Transport ns. means in stock items.
THE PAPER USED FOR NEWSPAPERS The paper used for newspaper printing has always been considered the poorest and cheapest paper par excellence, but precisely for this reason, some clarifications are needed. First of all it must be considered that the printing of newspapers is possible thanks to large and sophisticated […]
Read More