WHAT THE SIGNATURE IS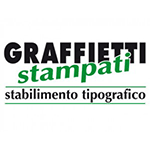 WHAT THE SIGNATURE IS
The signature is a set of facing pages, according to a given criterion, whose logical order is detected only after they have been bent, giving rise to the numbered sequence of the printed pages. From scoring you get a certain number of pages, whether the pages are obtained, for example, sixteen, it is called the sixteenth, twenty-four if they are, it is called ventiquattresimi, if they are eighths, will discuss the second round and so on. The signatures assembled to form a finished book will be featured at the nearest multiple of themselves. The counting of the signatures is necessary in the printing of magazines, books, catalogs, brochures, etc.
[NOTE: This is an automatic translation]