A BREATH OF LAW… THE FRAUD ADVERTISING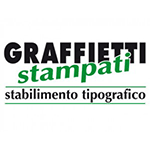 A breath of law… the fraud advertising
The art.640 C.P. It punishes with imprisonment from six months to three years and a fine of € .1.000 anyone with trickery or deception, misleading someone, procures for himself or others an unjust profit and loss. The offense is punishable on complaint by the injured party.
Again, the artifice, or deception spoken of the law can be implemented through an objectively misleading advertising message, and this is the reason why this provision should be mentioned among those governing the general plan the advertising in our country. It is believed unanimously that the lie, or even the mere omission of information on the essential importance of data, they can configure the details of the scam, if you are such as to steal the good faith of the taxable person of the offense.
These measures may clearly to relate to the most serious cases of misleading advertising, but in reality it was never made great application in the field of advertising deception repression.
(From: "Diritto e Pubblicità" – Fusi/Testa)
[NOTE: This is an automatic translation]